The Weeks, Carver Commodore, Joelton Mayfield
The Weeks
with Carver Commodore, Joelton Mayfield
Sat
Oct, 21
@ 9:00 PM
( Doors:

8:00 pm

)
Rick's Cafe
Ages 18 and Up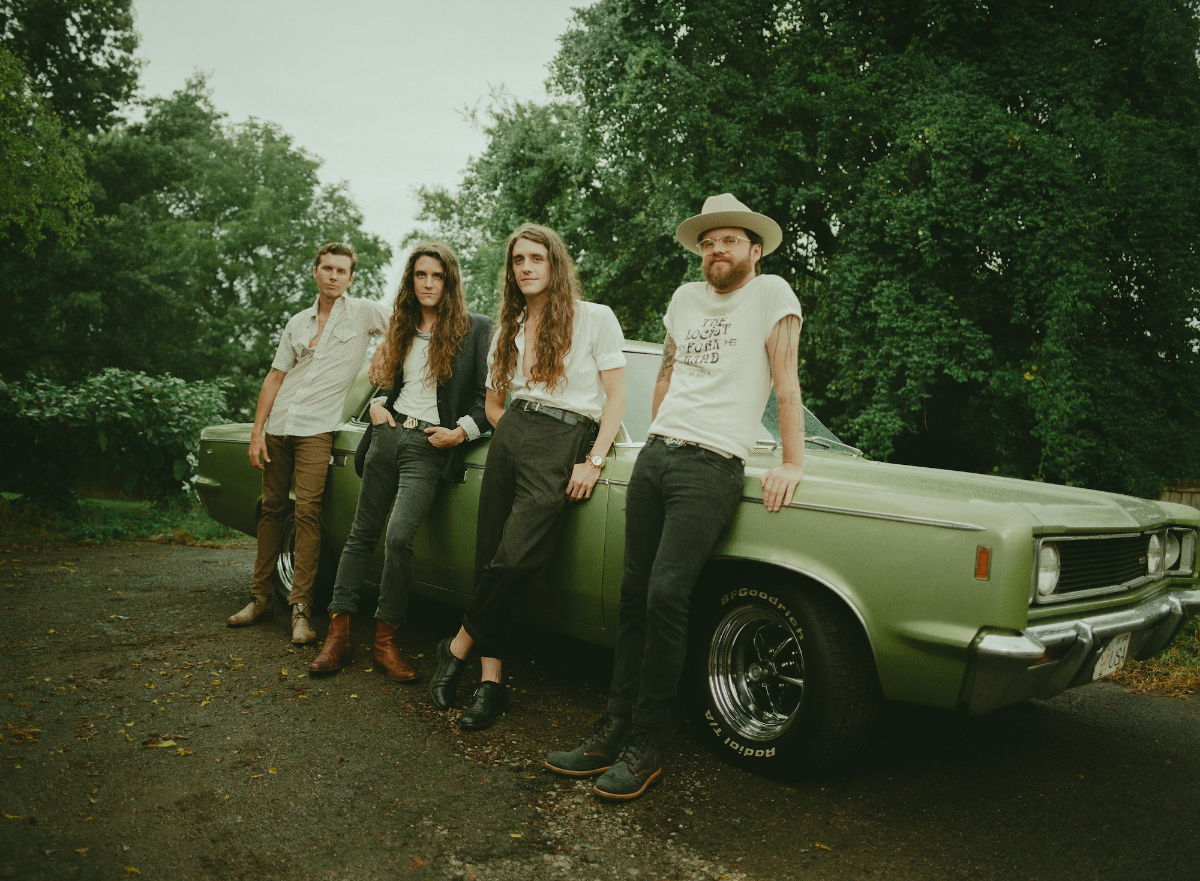 Additional Info
*Ticket buyers agree that their ticket purchase to this concert is for their personal use only. If we discover these tickets were purchased with the sole intention of reselling we reserve the right to refund this purchase to the buyer. In some cases we may delay the delivery of tickets to certain shows to give us time to idenitfy and refund resellers before tickets are delivered to the customer.

We guarantee any tickets purchased directly from the Rick's Cafe website will be honored but can not guarantee the validity of any tickets purchased through a 3rd party.
Artists
The Weeks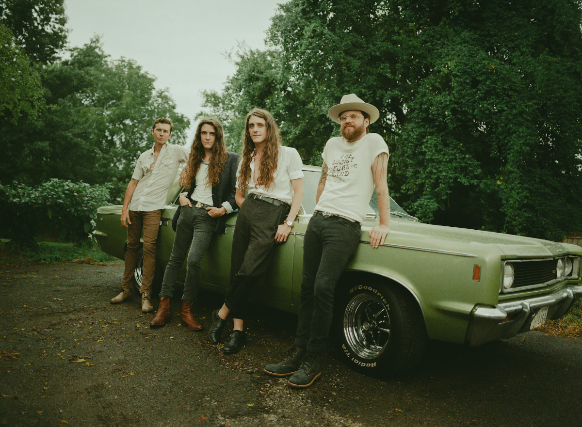 Raucous Mississippi rock combo The Weeks got their start in 2006 while all four members where still in high school. Staffed by twin brothers Cyle (lead vocals) and Cain Barnes (drums), Samuel Williams (guitar, vocals), and Damien Bone (bass). They released their debut album, Cadillac Comeback, in 2008. Their swaggering, sludgy, and slightly southern indie rock was further expanded with the release of nine total albums.
The Weeks most recent album, Twisted Rivers, released in the Fall of 2020 and includes features from The Watson Twins and John McCauley as the compilation of an 8 track project. The Weeks followed Twisted Rivers with an acoustic album "Inside Voices" November of 2020 and a covers album, "Inside the Covers" in February of 2021.
Carver Commodore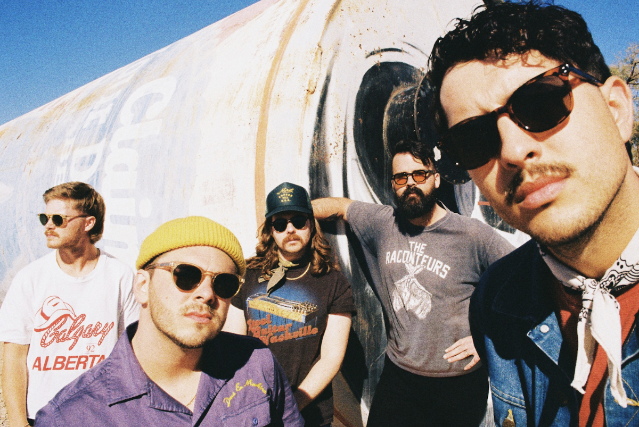 On their new EP, "If Nothing Happens," Alabama indie-pop-rockers Carver Commodore ask themselves
the question all artists must confront at some point in their careers—if we never "make it", if nothing
happens, is this all still worth it?
Formed in 2017, Carver Commodore was a new start for founding members Payton Pruitt and Phillip
Blevins after their college band parted ways. They were determined to make music and make it work for
them, and since the band's formation, have added three permanent members (Noah Freeman, Clayton
Christopher, David Smith Jr.) and released two full length albums with a smattering of EPs and singles in
between. These releases all fall at unique places on the spectrum of indie rock, and after taking the
maximalist approach, the band decided to dial things back for their new EP.
Pruitt says, "I wanted to write these songs with a much more laid back and stripped down approach. Not
in a boring or acoustic way, but in a way that doesn't sound like we've got 53 tracks in the final recording
and can't really reproduce the exact sound live."
The result is a shimmery, wistful, yet still dynamic take on the aesthetic-heavy music of the modern indie
pop world, strengthened even more by the substance of Pruitt's songwriting. David Smith describes the
recording of this EP as "therapeutic"—an opportunity to ignore perfectionism and embrace a more
simplistic, clean, and light sound.
Five years as a band has taken Carver Commodore on a rollercoaster of incredible highs and difficult
lows—not to mention the accompaniment of personal changes as the members have grown older and
begun to embrace the idea of building their families. Inevitably, these challenges have brought up
questions and doubt about the realism of pursuing music as a career. "If Nothing Happens" is the band
giving voice to these doubts, eventually conquering them.
"This EP features the most autobiographical lyrics of any of our projects so far. Every song is about me,
the band, or our collective feelings over the past couple of years," explains
Pruitt. "We're at the point in our career where we're determined to choose quality over quantity."
In a world dominated by metrics, the quantitative approach can be a difficult one to take. It can be hard to
measure and often feel less fruitful that the decision to pursue numbers above anything else. Carver
Commodore's decision, however, is what they hope will ultimately set them apart as consistent leaders in
indie music.
Intentionality is the pursuit. However it manifests—in songwriting, recording, touring—Carver Commodore
is on a mission to continue claiming their spot in independent music history. "If Nothing Happens" is a
snapshot of a band who is not 100% sure where they are going, but they are going, no matter what.
Joelton Mayfield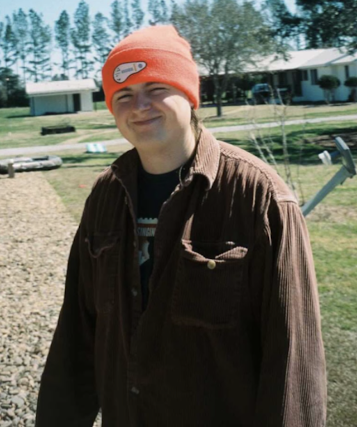 Born and raised in Marble Falls, TX and based in Nashville, TN since 2017, singer-songwriter Joelton Mayfield writes honest, earnest songs about love, loss, vulnerability, and the confusion that comes with exploring a broad spectrum of emotions. Mayfield's debut EP, I Hope You Make It, has garnered airplay on Nashville's Lighting 100, as well as The Creek FM (Georgia), WDSW (Mississippi), KBEY (Texas), KSUA (Alaska), WXRY (South Carolina), WGSU (New York), WUVT (Virginia), DittyTV (Tennessee) and more.

Of the EP, Nashville Scene declared, "This batch of five rootsy, Jeff Tweedy-influenced rock songs from the gentle-voiced songsmith is perfect for any occasion in which thinking, feeling or singing at the top of your lungs is involved." And later, "Joelton Mayfield has been winning over audiences with his excellent Southern-rock-schooled band and his songs about the uphill battle of maintaining integrity and dignity in a world where vulnerable people too often get overlooked and sidelined."
The Creek FM of Macon, Georgia has echoed this sentiment, stating "...[it] listens as an epiphany evocative of the notion espoused by The Byrds when Gram Parsons sang in 'Hickory Wind,' 'It's a hard place to find out that trouble is real.' The native of Marble Falls, Texas, grew up immersed in Southern gospel and contemporary Christian music seasoned by a grandmother with a taste for the country music of George Jones and Charlie Pride…"
Americana UK praised the album in their review, stating, "This is a promising start from Joelton Mayfield, and if he has maintained this level as a tunesmith and wordsmith as he matures, the new album will be worth listening to."
Joelton has shared the stage with… Briston Maroney, Ezra Furman, David Ramirez, William Tyler, Caroline Kingsbury, Katy Kirby, Annie DiRusso, Peaer, Boyscott, Free Range, Secondhand Sound, Parker Gispert (The Whigs), Lou Turner, Leggy, Future Crib, Anna Kellam, Human People, Dream Wave, Bendrix Littleton (Hovvdy), Blaketheman1000 and many more, logging nearly 100 shows in 2022 and on target to surpass that in 2023.