Tyler Booth, Reid Haughton
Tyler Booth
with Reid Haughton
Thu
Feb, 16
@ 9:00 PM
( Doors:

8:00 pm

)
Rick's Cafe
Ages 18 and Up
Artists
Tyler Booth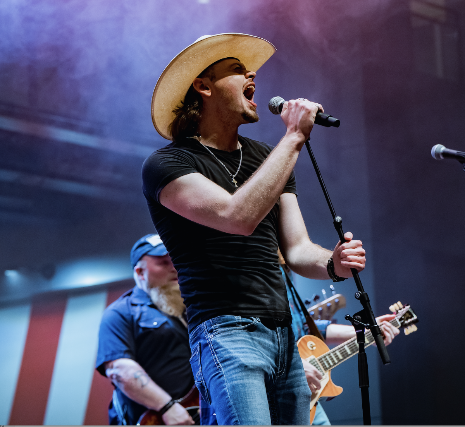 Often in country music, artists leave their small hometowns with big stories to tell -- in singer-songwriter Tyler Booth's case, those stories are his very own. From supporting some of the genre's top stars including Joe Diffie, Brooks and Dunn, Dwight Yoakam, and Josh Abbott either in the studio or on the show bill to building a grass-roots fan base across the nation with nothing but a rigged-up home studio and workhouse attitude, the 25-year-old singer has already lived a life worth writing songs about. Now, as the first artist signed to Sony Music Nashville and Villa 40's joint venture and flanked by a band of childhood friends, Booth is touring behind the arrival of his Grab The Reins EP, which includes "Already Got One" and the "enchanting" (American Songwriter) "Palomino Princess," which Billboard commented "perfectly suit his deep, ranging voice."
"There's something about making a song and just dying to show it to people," he says. "Ever since I was a kid, I was always writing them and begging my dad to listen. I don't know if there's a better feeling than letting people hear your music."
Born and raised in the rule-class city of Campton, Kentucky, Booth always knew he wanted to be a singer. Musically, he grew up in a house divided -- while his dad was managing a local rock group fronted by his uncle, down the road and "up the holler," his grandparents were spinning Johnny Cash and Willie Nelson records. Originally, the young entertainer went the way of his old man. After "finally getting a guitar tuned" at 12 years old, he mastered a few power chords and sat in on his uncle's band rehearsal. One year later, a chance listen to Jamey Johnson's hit, "High Cost Of Living," sent Booth down a country music rabbit hole. From that point on, in a town where everybody knew everybody, he became famous for his baritone and songwriting chops.
"When the talent show rolled around, everybody used me as their singer," he recalls. "Music was everywhere in Kentucky, and I think that helped me...But the industry was so out of reach. I honestly didn't think I would ever be able to make a living doing it."
At 18, he enrolled at Morehead State University, where he majored in traditional music studies. One of his professors, an old touring buddy of country artist Craig Morgan, took an interest in the student and emailed a clip of one of his Jamey Johnson covers to Nashville songwriter-producer Phil O'Donnell (George Strait, Blake Shelton). O'Donnell invited the young performer to Music City, where the two began crafting his first, self-titled EP, which he released independently in September 2017.
Over the next two years, Booth opened for the likes of fellow Kentuckians Dwight Yoakam and Chris Knight (Randy Travis, John Anderson). In 2019, Brooks and Dunn enlisted him for their reprisal of "Lost and Found," which they included in their collaborative LP, Reboot. Just half a year later, Booth unveiled his debut singles, "Long Comes a Girl" and "Where the Livin' Is," and in early 2020, he inked his deal with Sony Music Nashville/Villa 40 and signed his first publishing deal with Warner Chappel. Since, the songwriter has continued rolling out new music and performing them for his devoted fanbase at shows across the country, all the while keeping his small-town roots near and dear to his heart.
"It's funny," he says. "Back home, I wrote a lot of songs but didn't have anybody to show them to. Now, I'm writing with like-minded people and getting paid to do it. But at the end of the day, I'm pretty much doing what I've always been doing."
With new music due soon, the entertainer will continue to make a splash in country music led by his captivating live performance, clever lyrics, and his drawling and rich country vocal, backing The Music Universe's claim: "I've been hearing country music needs saved. Well, our hero is here, y'all."
Reid Haughton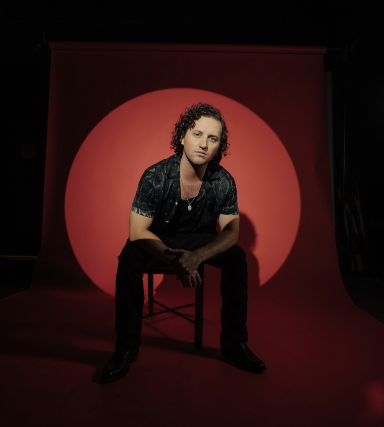 Raised in small-town Haleyville, Alabama, singer/songwriter Reid Haughton mixes contemporary country melodies with modern, red dirt vocals. Haughton's influences were shaped by his father's vast taste in music, which included everyone from Lynyrd Skynyrd to The Grateful Dead, while his mother introduced him to mainstream country music on the way to school. Long before his dreams of taking center stage developed, Haughton picked up a guitar during church lessons and followed the guidance from his music teacher to hum some melodies as he played.
In his map dot town that's home to only 4,000 people, and until recently a dry county, there were not many opportunities for Haughton to hone his craft. But Haughton stayed the course, continuing to develop his musical style. In 2017, he moved to Auburn, Ala. to attend college at Auburn University, focusing all his free time to knock on business doors with the offer to play at local bars for free. As the gigs brought crowds, Haughton quickly became immersed in the college circuit, performing in towns throughout the Southeast.
Haughton's ambition and ability to evolve has shown through his music career. Since moving to Nashville in 2021 Haughton released his single 'Got the Girl' to rave reviews, and has shared the stage with several artists, including Dwight Yoakam, Aaron Watson, Priscilla Block, and more! Haughton's latest release 'Break Up Going Down' is available everywhere now!