Joshua Ray Walker Margo Cilker
Joshua Ray Walker
with Margo Cilker
Wed
Nov, 16
@ 9:00 PM
( Doors:

8:00 pm

)
Rick's Cafe
Ages 18 and Up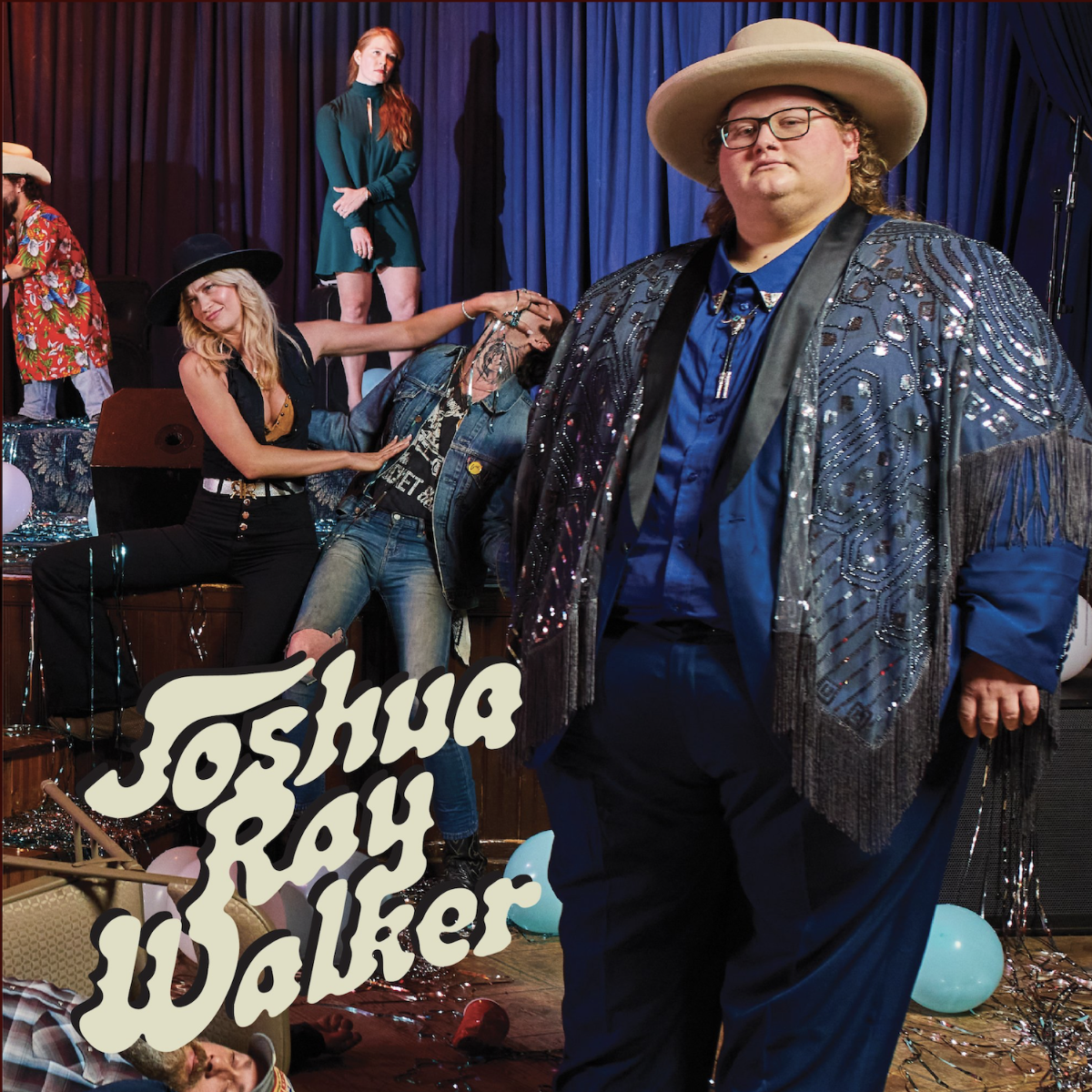 Artists
Joshua Ray Walker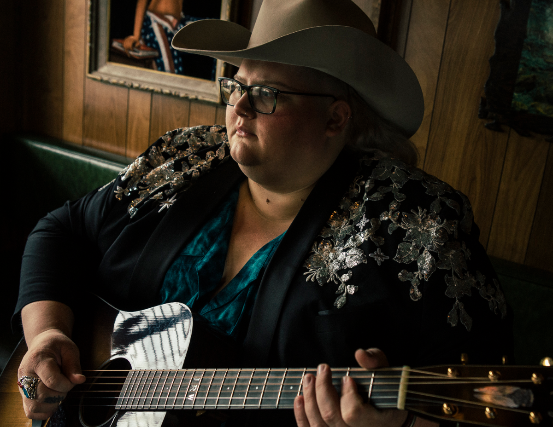 On his new album See You Next Time, Texas-bred singer/songwriter Joshua Ray Walker shares an imagined yet
truthful portrait of a brokedown honky-tonk and the misfits who call it home: barflies and wannabe cowboys,
bleary-eyed dreamers and hopelessly lost souls. His third full-length in three years, the album marks the final
installment in a trilogy that originated with Walker's globally acclaimed 2019 debut Wish You Were Here and its
equally lauded follow-up Glad You Made It (the #5 entry on Rolling Stone's Best Country and Americana
Albums of 2020 list).
"The whole idea with the trilogy was to use the honky-tonk as a setting where all these different characters
could interact with each other," says Walker, who drew immense inspiration from the local dive bars he first
started sneaking into and gigging at as a teenager growing up in East Dallas. "In my mind, this album's taking
place on the night before the bar closes forever—the songs are just me taking snapshots of that world, and all
the moments that happen in it."
Like its predecessors, See You Next Time came to life at Audio Dallas Recording Studio with producer John
Pedigo and a first-rate lineup of musicians, including the likes of pedal-steel player Adam "Ditch" Kurtz and
rhythm guitarist Nathan Mongol Wells of Ottoman Turks (the country-punk outfit for which Walker sidelines
as lead guitarist). The album's immaculately crafted but timelessly vital sound provides a prime backdrop for
Walker's storytelling, an element that endlessly blurs the lines between fable-like fiction and personal
revelation. "I learned a long time ago that writing from a character's perspective lets me examine things about
myself without ever feeling too self-conscious about it," he points out. Closely informed by the tremendous
loss he's suffered in recent years, See You Next Time emerges as the most powerful work to date from an
extraordinarily gifted songwriter, imbued with equal parts weary pragmatism and the kind of unabashedly
romantic spirit that defies all cynicism.
On the album-opening "Dallas Lights," Walker presents a potent introduction to the vast and
sometimes-harrowing emotional terrain of See You Next Time. "I used to hang out in Lower Greenville, which
is a neighborhood in Dallas with a lot of homeless people," he says of the song's origins. "One of theguys
there knew someone who'd passed away and there was nobody to claim the body: no wife, no family, no
kinfolk at all. I was really struck by how terrible that was, and over the years it became a song about
hometown pride, and wanting to die where you lived." Anchored by the heartrending fiddle work of Heather
Stalling, "Dallas Lights" ultimately lends a bit of glory to that tragedy, its chorus lyrics unfolding as their own
resolute prayer ("Lord, don't bury me deep/Under the sycamore tree/Burn Me/Spread Me/Where the city
can be seen").
In its nuanced exploration of so many disparate moods—grief and celebration, sorrow and surrender—See
You Next Time takes an entirely unexpected turn on its lead single "Sexy After Dark." Fueled by a fiery horn
section, the wildly catchy track hits a brilliant balance of bravado, soul-stirring confession, and brutally
self-aware humor. "There's a deep history of sexy-crooner country songs played by dudes who were pretty
unsexy by all accounts but still had so much swagger," says Walker. "'Sexy After Dark' was my attempt at
writing a song like that, a fun song I'd want to crank up and party to. It all came back to wanting to really
push the boundaries of what I could do on this album."
In a stunning tonal shift, See You Next Time then delivers its most devastating moment, the intensely intimate
"Flash Paper." "My dad had a four-year battle with lung cancer and passed away in November, and before he
died he gave me a cigar box full of notes and cards and lots of random little things, like a ribbon from a
reading competition from when he was in elementary school," says Walker. "He also put in a flash drive with
a video he'd recorded, which he told me not to watch until Christmas. My dad was from East Texas and kind
of a good-old-boy type, and the video was really vulnerable for him. Some of it was similar to things he'd said
over the years, as he dealt with his illness and the two of us grew closer, but that song's mostly about me
wishing I'd heard more of those things while he was still here."
Margo Cilker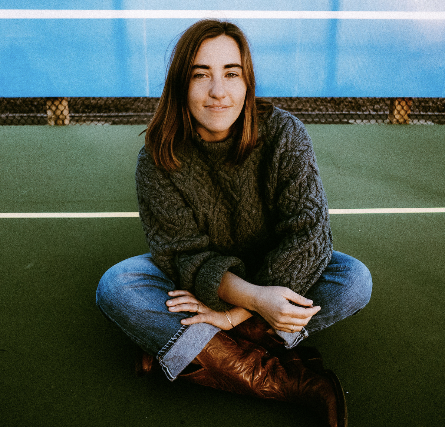 MARGO CILKER is a woman who drinks deeply of life, and her debut record Pohorylle, released in November 2021 on Portland label Fluff and Gravy, is brimming with it. For the last seven years, the Eastern Oregon songwriter, who NPR calls one of "11 Oregon Artists to Watch in 2021," has split her time between the road and various outposts across the world, from Enterprise, OR to the Basque Country of Spain, forging a path that is at once deeply rooted and ever-changing.
As Pohorylle traverses through the geography of Cilker's memories—a touring musician's tapestry of dive bars and breathtaking natural beauty—love is apparent, as is its inevitable partner: loss. For what bigger heartbreak is there than to be a fervent lover who must always keep moving? Cilker seems keenly aware of the precarious footing upon which love stands, and at many turns, the record circles something that is staggeringly beautiful and slipping away.
"I am a woman split between places," Cilker sings on the album's wistful closer, touching for a brief moment upon the vast dichotomies of her selfhood and her profession, and the negotiation that she conducts between them.
"I'm just very inquisitive. I'm a very curious person. Why are things this way? Do they have to stay this way? You know, how can things change?" Cilker asks. It is this part of her nature that expands Pohorylle into the complex journey that it is: her ability to crack open a moment of desperation and lay it out on a table to catch a careful light.
Pohorylle, which carries gentle nods to Lucinda Williams, Townes Van Zandt, and Gillian Welch, shines under the instincts of producer Sera Cahoone, whom Cilker first came across in 2019 while planning her first full-length. "I was trying to pin down what kind of sound I wanted and stumbled across a video of Sera and just loved how she performed. I then listened to her last studio record and thought, that's the sound." Cilker says. "I found out Sera had produced that record herself with John Askew. My friend put me in touch with her and she liked my demos enough to produce the album. It felt very auspicious—It was truly just a gut feeling."
Cahoone quickly got to work assembling a first-rate band: Jenny Conlee (The Decemberists) on keys, Jason Kardong (Sera Cahoone, Son Volt) on pedal steel, Rebecca Young (Lindsey Fuller, Jesse Sykes) on bass, Mirabai Peart (Joanna Newsom) on strings, Kelly Pratt (Beirut) on horns, and the album's engineer John Morgan Askew (Neko Case, Laura Gibson) on an array of other instruments. The record also prominently features effortless harmonies from Sarah Cilker, Margo Cilker's sister and frequent touring partner.
Over the last six years, Margo Cilker has toured extensively across the US and internationally, and is a staple in the independent festival circuit.
(written by Maria Maita-Keppeler)