Peachtree Entertainment Presents Drake White - The OPTIMYSTIC Tour
Drake White
with Ben Chapman
Thu
Nov, 18
@ 9:00 PM
( Doors:

8:00 pm

)
Rick's Cafe
Ages 18 and Up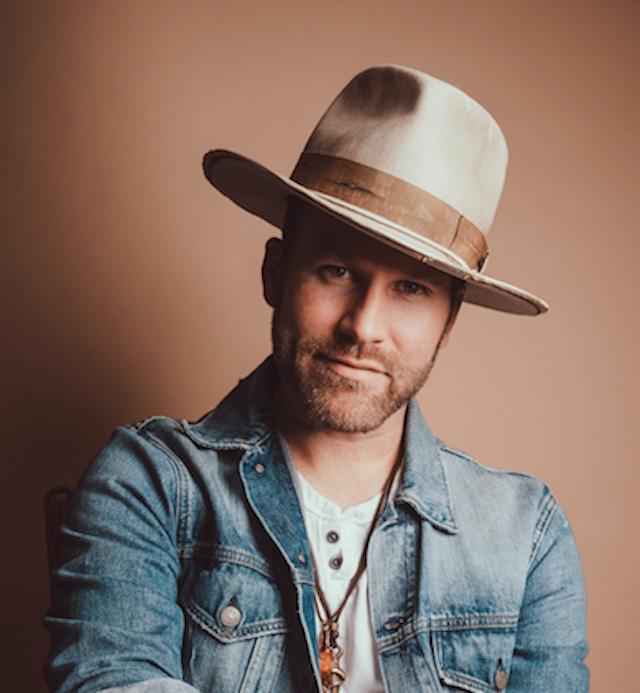 Additional Info
DRAKE WHITE VIP EXPERIENCE TICKET INCLUDES:
-One (1) General Admission standing ticket with early entry
-An invitation to the Wednesday Night Therapy VIP Experience, including:
-A pre-show performance and Q&A with Drake White
-A meet & greet and individual photo with Drake White
-A VIP-exclusive Drake White gift
-An official Wednesday Night Therapy VIP Experience laminate
-Tour merchandise shopping before doors open to the general public
*See specific dates for details.

If you purchased a Drake White VIP Package:
Package details subject to change without notice. Your merchandise items that are included in the package will be available for pickup at the venue the day of the show. All VIP tickets will be issued at the designated VIP check in location (or other designated location at the venue) prior to the show on the date of the event only. CHECK-IN LOCATION & TIME INFORMATION WILL BE EMAILED OUT BY VIP NATION (from touralert@vipnation.com) 3-5 DAYS PRIOR TO THE DAY OF THE SHOW. If you have not received this 3 days before the show please contact us immediately (info@vipnation.com). All packages are will-call only (ticket will be at VIP Nation check-in) except for in the states of NY, VA, CT, UT, CO, & IL. All packages are NON-REFUNDABLE. All sales are final. You must bring a valid PHOTO ID matching the PURCHASER NAME on this order. Those who cannot present a photo ID matching the PURCHASER name on the order will be turned away. You may be required to sign a waiver & release of liability. If you have any questions regarding the ticket portion of your purchase or have not received your confirmation email, please email rick@rickscafe.net OR CALL 662-323-7425. Drake White VIP Packages CANNOT BE RESOLD. All package elements will be rendered invalid if resold. Please check with the venue directly for any age restrictions. If you have ACCESSIBLE needs: please call or email our customer service representatives as soon as you have placed your order, and we will do our best to accommodate your needs based on availability. If you have any questions about VIP packages please email info@vipnation.com or call 888- 458- 8297.



Artists
Drake White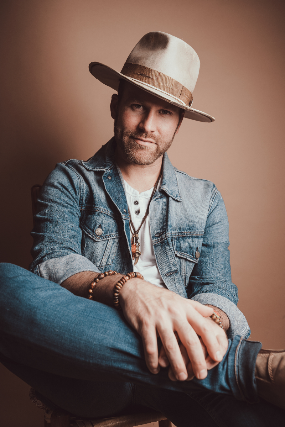 Seeing Drake White live is far from an ordinary concert experience. Equal parts warrior leader, holy-fire reverend, and gypsy Appalachian mountain man, he fronts his band with a mix of Muscle Shoals groove and honky-tonk grease. The goal? To continue building an inspired community with his voice, country-soul spirit, and relentless optimism, fusing everything he does — from the shows he plays with The Big Fire (his blue-collar band of road warriors), to the events he hosts at Whitewood Hollow, the rustic event space he hand-designed with his wife, Alex, in rural Tennessee — with the big-tent spirit of a revival.
"There's a Huckleberry Finn-type freedom to everything we do," Drake says in his rich Alabama drawl. "Whether I'm onstage, in the recording studio, or outdoors, it's all about absorbing inspiration and giving it back. Alex and I are builders. We're weaving that spirit into our mission of building community, building culture, living good lives, and serving people — whether that means serving our maker or our audience or our guests at Whitewood Hollow."
From his childhood days singing with the First Baptist Church youth choir in Alabama to his emergence as one of country music's most acclaimed innovators — with four Top 40 hits, multiple nationwide tours, and a dedicated cult following all under his belt — Drake has happily blurred the boundaries between music and every other moment of his life. After all, music doesn't begin or end when he's onstage or in the studio. It's informed by everything he does, whether he's paddling a river, building a barn, starting a fire, or spending time with his wife. A lover of nature and a boundless traveler, he's as happy camping in Montana as he is tilling the earth at his home in Tennessee. All of it helps fuel his larger mission to be present and to live fully in the moment.
That mission has been strengthened not only by Drake's milestones, but also his setbacks. Halfway through a show in August 2019, he collapsed onstage, the result of a hemorrhagic stroke caused by a life-threatening tangle of arteries and veins in his brain. Shows were cancelled and plans put on hold as Drake underwent months of intensive physiotherapy — as well as a series of operations — to repair his Arteriovenous Malformation (AVM). Step by step, he regained the use of his left side. Throughout it all, Drake reminded himself to make the absolute most of every waking moment, both onstage and off.
"There was a revival in my heart and my soul," he says of his recovery. "I felt an overwhelming sense of joy and gratitude towards my maker, my life, and the simple things. A paradigm shift happened. I stopped worrying about the things I couldn't control. I kept writing music and running with that Huckleberry Finn mentality I've always had. I kept on swimming, kept on rafting, and kept on rocking. People are going to hear that in my new music. They're going to see it in my shows. The excitement never left me; it's just greater now. I walk onstage these days and feel so thankful to be there — to be able to do what I love to do." That sense of gratitude is also evident in Whitewood Hollow, the rustic event space that Drake and Alex White built in an oak-covered, hand-designed barn. Tucked into the Tennessee hills outside of Nashville, the space officially opened
its doors in February 2020, marking the culmination of a six-year dream that began as a pencil-sketched drawing on a napkin. Whitewood Hollow is more than just an event space; it's also an opportunity for Drake and Alex (an artisan chef, event planner, and pioneering businesswoman in the vein of Rachel Ray) to formally unite their creative forces. Furthermore, the barn represents another chance for Drake to continue his life's mission of encouraging community and serving others.
"It's a culture thing; it's what I grew up with," he says of Whitewood Hollow's rootsy charm and service-oriented purpose. "I grew up with lots of barns. It represents hard work. It represents comfort for me. I've had some of the greatest moments of my life in a barn." In Whitewood Hollow, he's co-created the sort of place where people from all walks of life can come together, break bread, enjoy each other's company, and share their stories.
All of it, however, leads back to playing music. The grandson of a preacher, Drake grew up in the Baptist church, watching his grandfather bring the congregation together during every service. Years later, he plays a similar role as the frontman of Drake White and The Big Fire, leading his band and his audience toward a shared sense of rafter-shaking rapture. It's a mutual revival for everybody involved.
"Music is my true love," he says. "Even when I lost the use of my left hand, I never stopped writing and making new music. Now I have a catalog slammed full of new songs that my fans need to hear, and I'm excited to watch these seeds that I've planted start to bear fruit. My fans are my army, and I'm built to serve them. When they come to my show, that's what I am: I'm a servant to the people who came here to have an experience."
Ben Chapman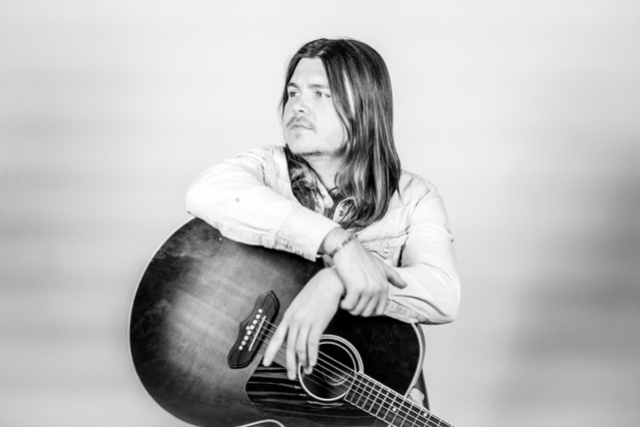 Originally from LaFayette, GA, Ben Chapman is a Nashville-based artist/songwriter who has garnered early attention for his soulful voice and country-blues guitar playing. He is heavily influenced by the sounds of the 70's, pairing groove-driven music of bands like the Allman Brothers with compelling, pithy lyrics akin to those of Guy Clark and Roger Miller, cooking up a tasty serving of country jam band ear candy. Playing bars across North Georgia since he was 17, Ben has always considered himself to be an old soul in a new age of country music. Since moving to Nashville, he has attracted a crowd of supporters from seasoned songwriters/artists to industry executives to promising up-and-comers alike, now finding himself at the center of the wheel that seems to be defining the next wave of "cool kid" coming out of Music City. Writing with highly revered songwriters and artists like Brent Cobb, Hillary Lindsey, Hailey Whitters, Jaren Johnston (The Cadillac Three), Lainey Wilson, and Marcus King, Chapman recently signed his first publishing deal with hit songwriter Hillary Lindsey (Dierks Bentley, Little Big Town, Miranda Lambert) under her new publishing company Hang Your Hat Music, a co-venture between Lindsey and Concord Music.
Produced by Jake Gear (Hailey Whitters, Flatland Calvary) expect Ben's first release "Hippie Speedball" in August 2021.