Flatland Cavalry, Leah Blevins
Flatland Cavalry
with Leah Blevins
Wed
Nov, 10
@ 9:00 PM
( Doors:

8:00 pm

)
Rick's Cafe
Ages 18 and Up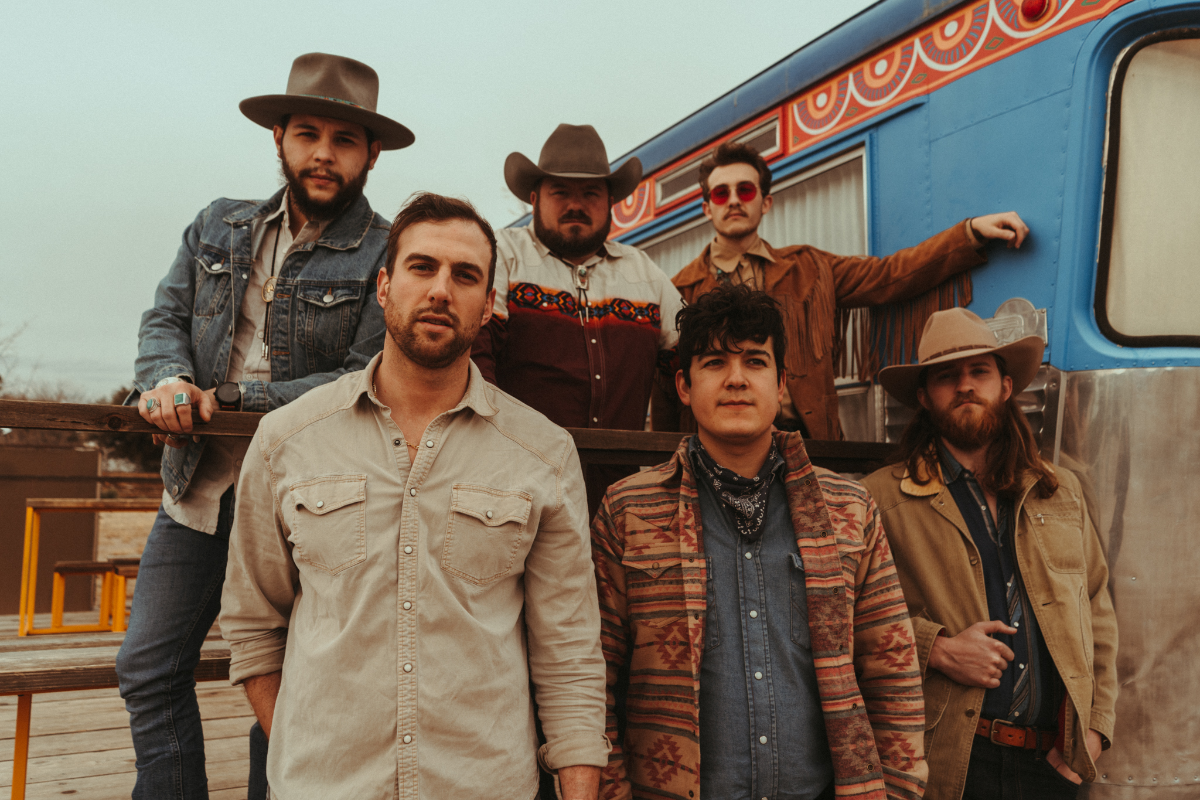 Artists
Flatland Cavalry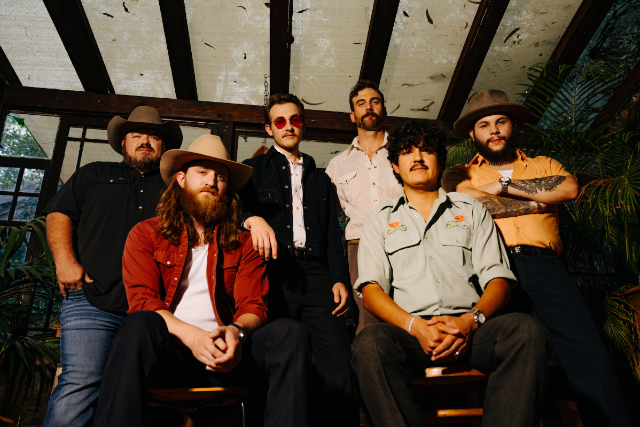 There's an old adage in the music business—hurry up and wait. It's as old as time itself and still rings true today. All too often, we're stuck in a no man's land where the present is almost non-existent. You look at the past, the "good old days," with rose-colored glasses. The future is presented as when everything will be figured out and make sense—there's an unparalleled optimism towards the future. Days drag on, but the years fly by.

With their highly anticipated sophomore album, Homeland Insecurity, Texas' Flatland Cavalry wants to stop and smell the roses. Bandleader and chief lyricist Cleto Cordero is fine with examining and the present. There's an appreciation for all the sharp detail and high-spirited emotions of today.

Flatland Cavalry—the aforementioned Cordero, guitarist Reid Dillon, bassist Jonathan Saenz, drummer Jason Albers, and newest member, fiddle player Wesley Hall—has been stretching their legs across the country this past year after honing their craft and voice in the music boomtown of Lubbock, Texas.

Homeland Insecurity finds Flatland further evolving as musicians and storytellers. They continue to expand their sonic palettes while remaining true to those defining characteristics that made them rising standouts years ago.

On their previous releases, Come May and Humble Folks, Cordero and company harnessed untethered emotions, feel-good rhythms, and simple raw energy to make it into the hearts of fans and critics. There was power in Cordero's proverbial pen that resonated with the highs and lows of college life.

"We're all just out of college," says Cordero. "We're in our mid-twenties. We're all told growing up that by the time you're out of school, you'll have it all figured out, but that's not really how it is. You're still out there trying to find yourself."

It's not a jump into adult life. That's a facade and outright lie. Life doesn't happen that way. You don't turn 25 and become a fully-formed person. Rather, Homeland Insecurity finds Flatland exploring the anxieties, unsureness, growth, resilience, falters, fear, maturation, and eventual lessons learned as your grow older.

By no means does Cordero and company feel they have it figured out, but rather, are trying to figure it out themselves as well.

"I think at some point, you feel like you need to grow-up, but you don't know how," says Cordero. "You're searching for that path though. You're overturning every rock trying to find the secret that gets on to the next. I'm not trying to be a teacher or anything. I just wish someone would have told me earlier on and saved me the heartache of it all."

Flatland is unabashed in this search knowing that they've always wanted to be band where their crowd grew along with them. Cordero knows he could have just revisited old themes, young lust narratives, and drinking days glory for another album. He could have easily rehashed old ideas and gotten a pass for them as long as they were catchy, but he wouldn't have been able to live with himself.

There's an uneasiness in his voice when even broaching the subject of cookie-cutter songs. You can hear him loosening a tie around his neck that isn't there.

"I had a lot I wanted to say," says Cordero. "I knew there was a better way of saying it. I didn't want to write at the same pace I was at during Humble Folks. And I don't want to write at this pace in the future."

Homeland Insecurity sees Cordero sanding and smoothing the edges as a lyricist and storyteller. He's always had an ear for memorable melodies and a gift at finding the heart of the story. But here, he expands and challenges himself to not only write at a deeper thematic level, but to simply become a better songwriter.

"Everything I'd written before, it was always just something I had to get out. It was always spurred on by an emotion, but that doesn't mean the lyrical side was rich," says Cordero. "I have to really say something. Everything has to purposeful. I can't get stuck."

Indeed. Flatland Cavalry isn't stuck in a rut. Despite embracing the harsh realities of modern civilization and the anxieties of life, Flatland carves out their own path on Homeland Insecurity.
Lead Vocals/Guitar: Cleto Cordero
Electric Guitar: Reid Dillion
Fiddle: WESLEY HALL
Bass: Jonathan Saenz
Percussion: Jason Albers
Leah Blevins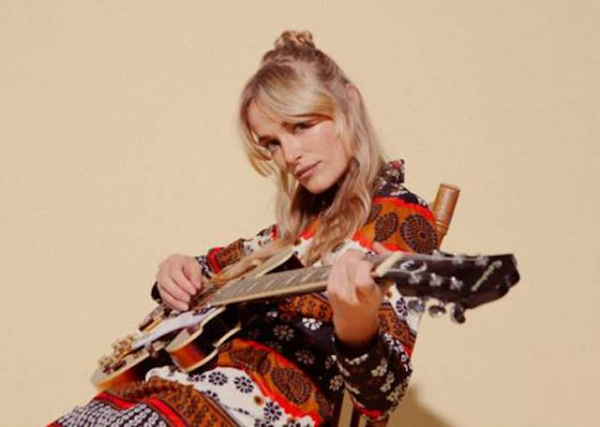 Imbued with the grit of vintage country music and the grace of gospel, Leah Blevins' debut album is a scrapbook of sorts, a collage of feelings and memories from a decade spent working in the big city of Nashville while missing the small town she left behind. "It's a timestamp of my twenties," says the Sandy Hook, Kentucky, native. "Here are all the stories and all the experiences from that decade. Here are all the mixed emotions I've felt about things I've gone through and people I've met along the way." First Time Feeling turns tribulations into what Blevins calls "bundles of triumphs," which lend weight to her well-observed lyrics and gravity to her soulful vocals. "It's about coming into womanhood, but it's more than just a coming-of-age story. It's me discovering that I'm capable of writing a song on my own. I'm capable of staying sober. I'm capable of all these things that once felt so far out of reach. Within those walls these songs had to be unapologetically honest."
Or, as she puts it on the bluesy opener "Afraid," "Have you ever been afraid, with nowhere to hide? Scared of nothing, but you're running inside?" The growling guitars—played by friends and co-producers Paul Cauthen and Beau Bedford—sound like wolves at the door, as Blevins introduces the themes that drive this record: the reality that we're all afraid of something, that we're all running from it even though we'll never get away from it. She summons those fears in songs that are both plainspoken and artful, which is apt for someone who considers herself a poet first, a singer second. "Back when I was seven or eight, I was just fascinated with words. Writing was always an outlet for me. It always felt like a release and a relief, almost like going to church."
Church and music were the family business, especially on her mother's side. Her grandparents, aunts, and uncles sang in a gospel group called the Harbor Masters, touring throughout Appalachia in the '70s and '80s. Once Leah and her twin sister Lacey were old enough, her Papaw taught them to sing harmony. "He would sit us down and we'd rehearse. 'Okay, he'd tell us, this is the part where you come in.' My grandparents were two of the best people on the earth, and I have so many fond memories of being with them."
Blevins describes her parents as free spirits who nurtured their children's musical talents. Her mother was a dental assistant and phlebotomist who cranked the Dixie Chicks loud; her father, a dentist and Elvis impersonator turned state politician, brought home instruments and equipment he found at estate sales and flea markets. But they split when the twins were young, so Leah and her sister shuttled back and forth between her parents' houses, her grandparents' farm, and her older sister's home. She spent a lot of time singing in churches, but she also spent a lot of time around drugs and alcohol. "I've had a lot of misfortune in my life," she says, "but I look at it now with peace in my spirit because I know my parents both went through a lot in their own lives."
Blevins addresses them directly on "Magnolias," with its sharp piano shuffle setting the scene as she sketches out the "picture-perfect Sunday morning" in the first verse: "Sister's on a low note. Mama's playing piano keys. Papaw, won't you teach us that sweet harmony?" It's a beautiful tableau, summed up perfectly on the chorus: "You are magnolias, roses on a chainlink fence." While the music they sing together and the churches they visit promise redemption, Blevins understands that she must find her own way. "Leavin' all that mess I made to burn behind me," she sings, hitting those final syllables forcefully and soulfully, as though leaving makes her lighter and allows her to soar. It feels like a full, nuanced autobiography in just four minutes.
First Time Feeling is an album about leaving. Just as she had to leave Kentucky, she had to leave her beloved Nashville—a city that has nurtured and inspired her over the past ten years—to make this record. At the invitation of Cauthen, whom she met at a Van Morrison tribute concert in 2016, Blevins booked sessions at Modern Electric in Dallas. "I fell in love with Texas. I stayed at this old hotel in a room with no TV, so it was just me and my notepads and journals. It was totally quiet—a really beautiful time."
In the studio she, Cauthen, and co-producer Bedford (of the Texas Gentlemen) recorded fast, using mostly first takes to the capture the spontaneity in her vocals, to preserve the intensity and immensity of the emotions in these songs. With its sanctified organ and Byrdsy riff, the title track recalls both the sensuality of Lucinda Williams and the everywoman perspective of Loretta Lynn, as Blevins sings about making the mundane feel momentous again: "Kiss me like you don't know all my secrets, touch my body like you've never seen it." "I was in a relationship with someone when I wrote that song, and I remembered wanting that feeling of young love, that excitement you had in the initial stages. Everybody wants that spark."
Blevins leaves "First Time Feeling" open-ended: Finding that sensation will be difficult but not impossible. Even the darkest songs on this record hold out hope for a happy ending. "I want people to find something relatable within these ten songs. But for me they're a reminder that all the pain that I went through—which isn't that different from the pain every human goes through—it's all mine. By making this album, I've taken it, I've owned that pain, I've made it mine, and I've wrapped it up with a bow on top."