Morgan Wallen, Hardy
Morgan Wallen
with Hardy
Sat
Feb, 9
@ 9:00 PM
( Doors:

8:00 pm

)
Rick's Cafe
Ages 18 and Up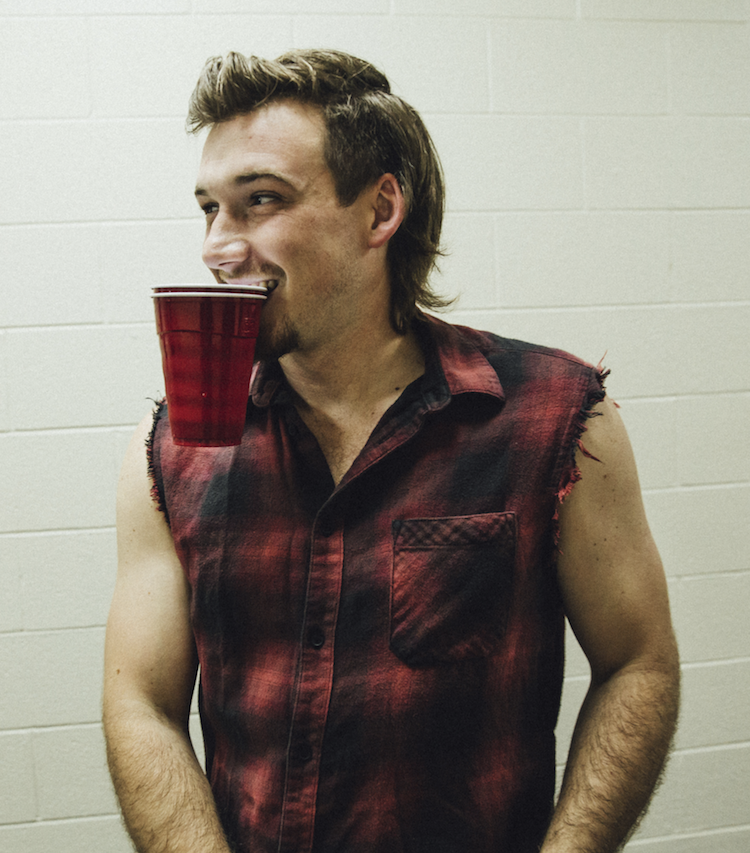 Additional Info
Spotify Pre-Sale: 10/23 10am CST - 10/25 10pm CST
Fan Club Pre-Sale: 10/25 10am CST
Public On-Sale: 10/26 10am CST
MORGAN WALLEN VIP EXPERIENCE Includes:
· One (1) General Admission Standing Ticket, including early entry into the venue
· Pre-show hang time with Morgan Wallen, including:
· An acoustic performance and Q&A session with Morgan Wallen
· A meet & greet and individual photo with Morgan Wallen
· Autographed Morgan Wallen poster
· Commemorative Morgan Wallen VIP laminate
· Tour merchandise shopping before doors open to the general public
FOR VIP TICKET BUYERS
Thank you for purchasing a MORGAN WALLEN VIP Package. Package details subject to change without notice. Your merchandise items that are included in the package will be available for pickup at the venue the day of the show. All VIP tickets will be issued at the designated VIP check in location (or other designated location at the venue) prior to the show on the date of the event only. CHECK-IN LOCATION & TIME INFORMATION WILL BE EMAILED OUT BY VIP NATION 3-5 DAYS PRIOR TO THE DAY OF THE SHOW. If you have not received this 3 days before the show please contact us immediately. All packages are will-call only except for in the states of NY, VA & CT. All packages are NON-REFUNDABLE outside the first 48 hours after purchase. All sales are final. You must bring a valid PHOTO ID matching the PURCHASER/ATTENDEE NAME on this order. Those who cannot present a photo ID matching the PURCHASER name on the order will be turned away. IF YOU ARE ADDING AN ALTERNATE PICK UP NAME please contact vip.tickets@ticketmaster.com within 10 days of purchase. If you have any questions regarding the ticket portion of your purchase or have not received your confirmation email, please emailvip.tickets@ticketmaster.com or call 877-4-VIPTKT (877-484-7858). Please note: This offer is not valid if tickets are purchased through TM+. MORGAN WALLEN VIP Packages CANNOT BE RESOLD. Please check with the venue directly for any age restrictions.
If you have ACCESSIBLE needs: please call or email our customer service representatives as soon as you have placed your order, and we will do our best to accommodate your needs based on availability.
Artists
Morgan Wallen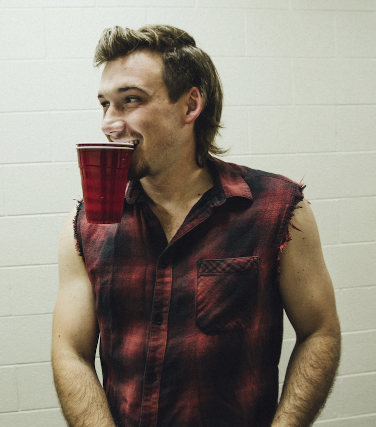 He's a passionate singer with a unique sound, who grew up in Appalachia, and you'll be hearing a lot more of MORGAN WALLEN before 2017 is over. Currently out supporting Florida Georgia Line's explosive DIG YOUR ROOTS TOUR, followed by select dates on THE SMOOTH TOUR 2017, he is climbing Country radio with his Top 30 "The Way I Talk" on Billboard's Country Airplay chart and has racked up over 7 million Spotify streams (and counting). Offering up the first real taste of his Big Loud Records EP – also titled THE WAY I TALK – Wallen's drawling, fun-loving anthem penned by hit-makers Ben Hayslip, Chase McGill and Jessi Alexander, plays off the young star's dynamic vocal delivery and features a sound straight out of the modern South, combining elements of both country and rock
Back when Wallen moved to Nashville in July 2015, he was not sure what he would find, but convinced that he should at least give his dreams a legitimate shot. Less than a year later, he'd already been signed to Big Loud Records, recorded some initial tracks with producer Joey Moi (Florida Georgia Line, Jake Owen) and hit the road on his first radio promotion tour.
It might appear that Wallen's on the fast track, but it took him a while to get there. Born in Sneedville, Tennessee (a town that also lays claim as the birthplace of bluegrass pioneer Jimmy Martin), to a hard-rock-lovin' preacher and contemporary-Christian-devoted teacher, he showed his musical interests early, singing in front of the local congregation at age three and asking for a violin for his fifth birthday. He would soon switch to piano and later add guitar to his arsenal, though he never really imagined it was possible to make a
career of it.
"I didn't think that was realistic because I had no clue about how the music business worked," Wallen admits. "Even living three hours away, I had no idea about Nashville."
Instead, he focused his efforts on baseball and he was pretty good at it. Playing shortstop and pitcher for Gibbs High School in Corryton – the same school where Kenny Chesney graduated. Wallen earned an offer to continue playing at a major college.
But fate intervened. While pitching during his senior year, he felt a pop in his right elbow and would undergo a tendon replacement procedure. While he was able to continue playing guitar and piano, it proved to be the end of his baseball career.
"Looking back, I'm glad it happened the way it did, because I really actually loved music more than I ever did baseball," he shares.
The kind of music almost didn't matter. Rock, hip-hop, country – he loved it all,
particularly the emotional connection that it created between the musician and the listener. But when he wrote, the music was invariably country.
"Writing music was a way for me to get my feelings out," he explains. "I don't really express my feelings very much and I guess it was just a way for me to let some of that go. It's my safe place."
During extended time in California, Wallen met Sergio Sanchez, the lead singer and writer for Jive Records' hard-rock band Atom Smash. While Sanchez initially served as Wallen's vocal coach, they hit it off and started co-writing regularly back in Knoxville. Sanchez brought the music to the attention of producer Paul Trust and partner Bill Ray, who in turn produced an initial batch of songs. From there, things moved quickly. Wallen's managers, Dirk Hemsath and Mike Bachta of Working Group Artist Management, set him up to play for William Morris Endeavor's Kevin Neal, agent for Jason Aldean and Florida Georgia Line. Neal signed him on the spot. Hemsath and Bachta next sent demos to Big Loud Shirt's Seth England, hoping to land some co-writing opportunities with songwriters at the publishing company. England was so impressed that he brought Wallen in to audition for his partners in Big Loud Records: Craig Wiseman, Clay Hunnicutt, Kevin "Chief" Zaruk and Joey Moi. They signed Wallen to both the label and the publishing company.
Wallen started woodshedding as a songwriter, working with the likes of Wiseman ("Live Like You Were Dying"), Rodney Clawson ("Dirt"), Chris Tompkins ("Drunk On A Plane"), the Warren Brothers ("Highway Don't Care"), Tommy Cecil ("Home Alone Tonight") and Matt Dragstrem ("Sippin' On Fire"). Meanwhile, Big Loud Records proved that it was big-league – while Wallen worked on his own music, the label's first-ever single, Chris Lane's "Fix," shot to #1, an unheard-of start for a brand-new label.
Wallen hopes to build a similar story. His end goal is to continue to be onstage, making that emotional connection with his distinctive sound, as well as releasing his anticipated forthcoming debut album of Big Loud Records.
"We've just really been trying to get the focus on the music," he concludes. "If we don't have that, then there's no point in playing."
Hardy